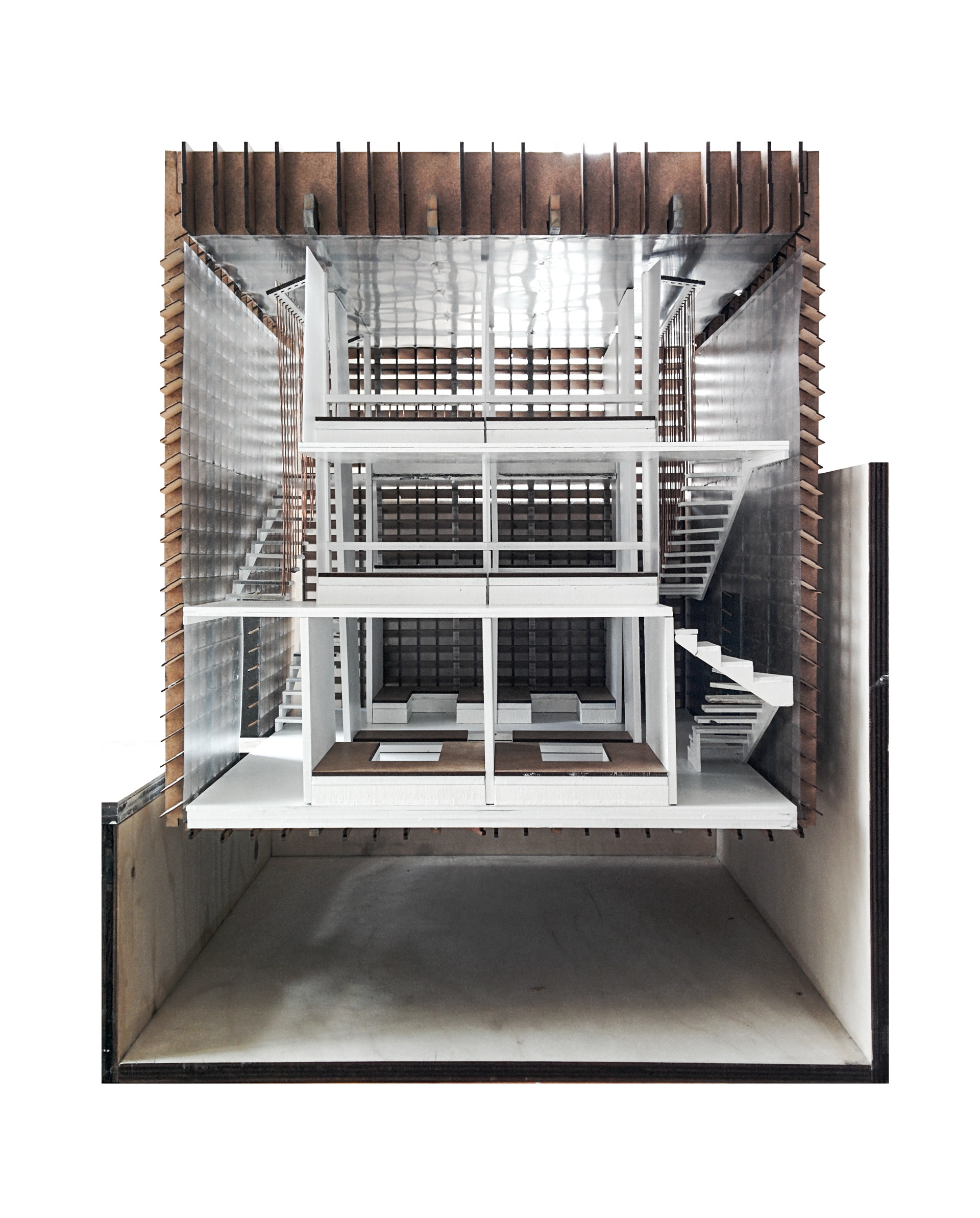 We made this model to demonstrate the spatial qualities and materials of one of the most important rooms in our Bachelor Project - A turkish bath in Istanbul.
The model is made of 6mm steel (waterjet), MDF, Plywood (both Lasercut) and copper wire.
The inside has been spray painted white, to correctly represent the light conditions we wanted.